Jet lag: the Olympic strategy
Jet-lag will hit some athletes hard at next Olympic Games but taking simple steps could help the competitors re-sync their sleep, according to jet lag expert Professor Christa Jansen.
Listen this interesting interview and learn more about how to manage travel fatigue and jet lag in athletes.
People will need to think about ways to minimize the effects of jet lag and travel fatigue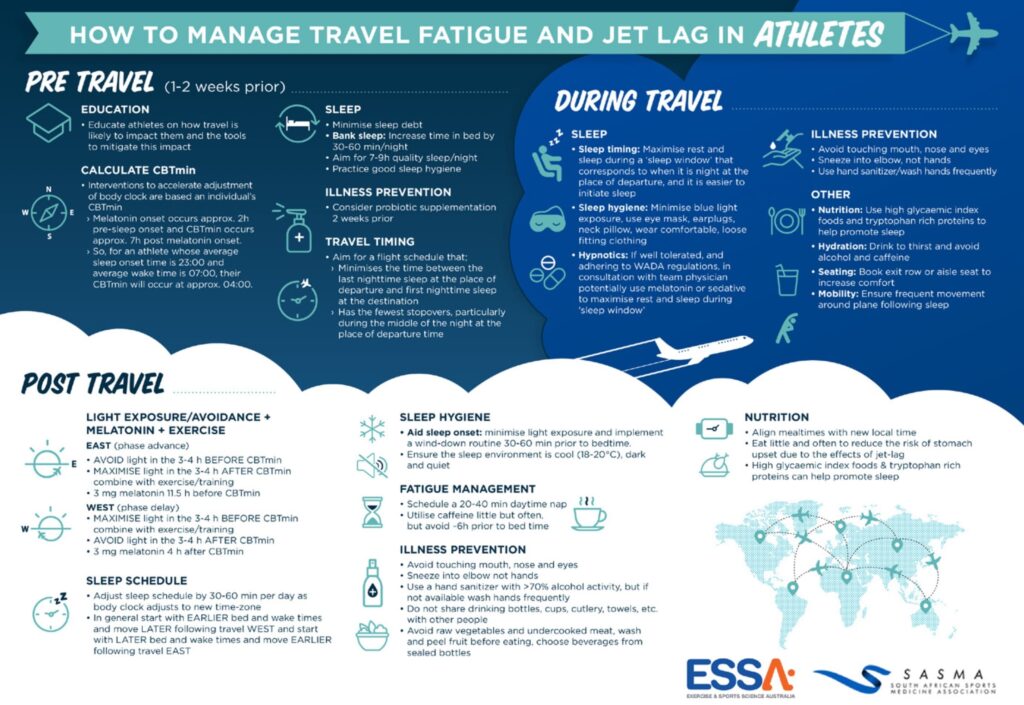 If you find this topic interesting and want to read more about it, you can download here these related articles written by our guest.
ARTICLE 1 – How to manage travel fatigue and jet lag in athletes? A systematic review of interventions
ARTICLE 2 – Coping with jet lag and protecting athlete health when travelling
ARTICLE 3 – Practical tips to manage travel fatigue and jet lag in athletes