Grip trainer for judo athletes
Grip strength plays a key role for Judo and that is why coaches try to find the way to improve it.
Grip trainer is a tool for those that want to apply or add advanced grip training or variety to their strength training. It helps you to achieve a significant strengthening of the grip power and forearm muscles. Take your grip strength to the next level with this practical and effective tool for judo.
You can use it on a pull-up bar or to lift kettlebells and dumbbells (see Fig.2). The lifting can be done with a four finger grip or a pistol grip. In this video we show several examples about how to use it in different typical exercises for judo athletes.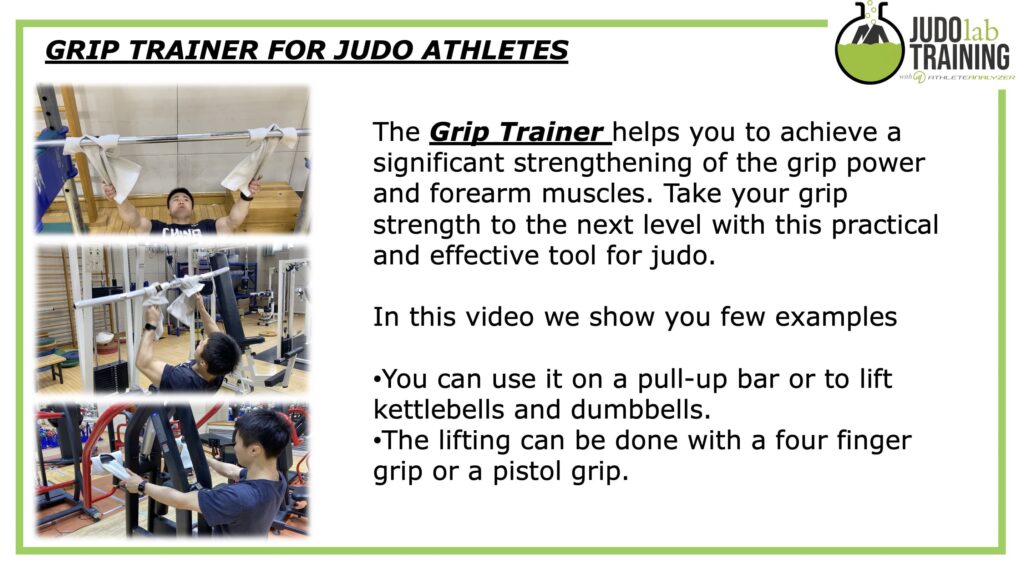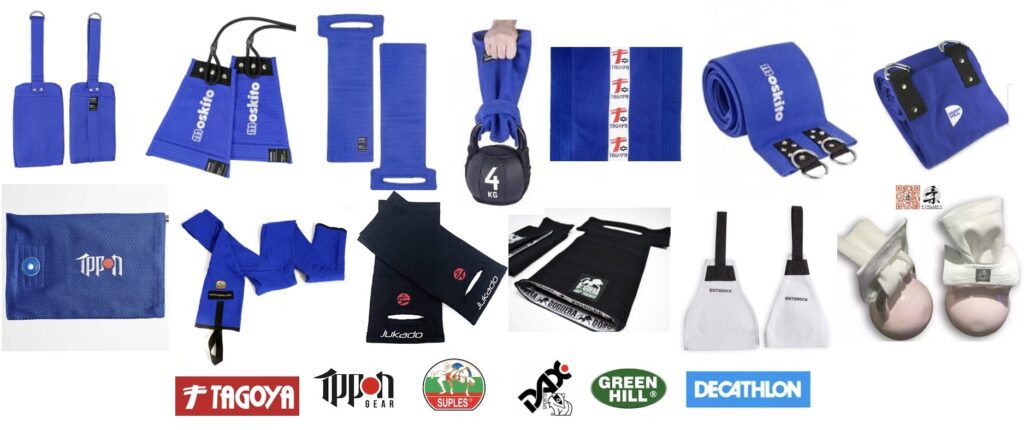 We also would like to suggest some exercises using the grip trainer in a Kaiser cable machine (Functional trainer).
Here you can find some links where you can buy grip trainer from different brands.