Effects of Nutritional Supplements on Judo

ABSTRACT
The potential ergogenic effect of nutritional supplements depends on their dosage and the type of exercise executed. Aiming at reviewing the research literature regarding sport supplements utilized in judo in order to improve performance, a literature search was performed at the following databases: Dialnet, PubMed, Scielo, Scopus and SportDiscus. A total of 11 articles met the inclusion criteria and were selected. Evidence revised indicates that supplementation with caffeine, β-alanine, sodium bicarbonate, creatine, and β-hydroxy-β-methylbutyrate has a positive effect on judo-related performance. Moreover, there is evidence suggesting that combining some of these nutritional supplements may produce an additive effect.
Keywords: combat sports performance; ergogenic supplementation; sport nutrition.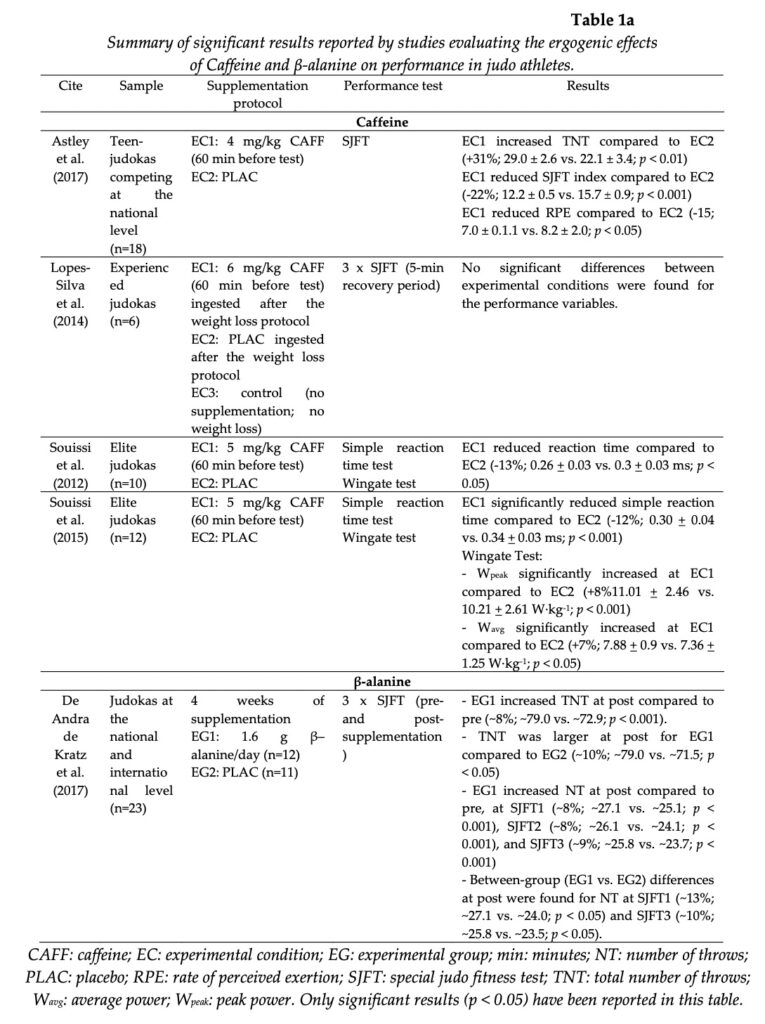 Download the full article here.